Call 802-244-8792 • Monday-Friday 8-5:30. Email us at info@buckfamilymaple.com
Welcome to the Buck Family Organic Maple Farm
Thank you for visiting our website. We are a family owned and operated maple syrup farm in Washington, Vermont who takes great pride in producing pure Vermont Grade A maple syrup.
Buck Family Maple Farm is a single-source maple syrup producer. That is to say, our entire production process, from the sap of our maple trees to the packaging of the finished maple syrup, to you the consumer, takes place entirely on our farm. Even our sugarhouse, where all the syrup is made and packaged, was constructed by us from trees we felled and milled from the spot where the sugarhouse now stands.
We invite you to tour these pages to learn about how we make our maple syrup, how we care for the forest where the maple trees live, and the many ways to include natural maple syrup as a regular part of your daily food choices. Enjoy!
Now offering local pick up in Waterbury Center.
Shop All Maple Syrup Sizes Here
Absolutely the finest Vermont Maple syrup I have ever had!
Heather Palmer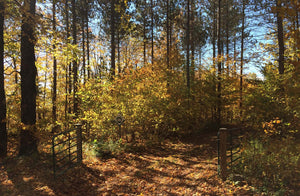 About the Farm
Buck Family Maple began over 25 years ago with a large roasting pan and two maple trees in the yard of our Waterbury, Vermont home.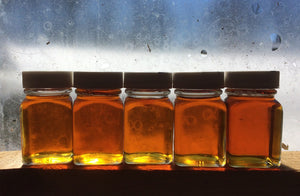 Our Award Winning Maple Syrup
Pure maple syrup comes from maple trees, period. There is no added 'maple flavoring', brown sugar, cane sugar, corn syrup, or any other ingredient.
Read More →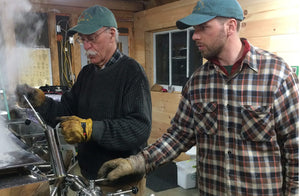 Making Syrup
Making maple syrup is the simple process of removing most of the water from the natural maple sap to concentrate the remaining sugar into syrup.
Meet the Family
Each family member brings a unique talent that helps keep our machinery running, our forests sustainable, and our maple syrup delectable.